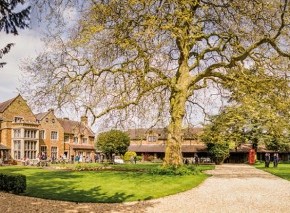 Highgate House is a highly respected and well known International Conference Centre based in Creaton Northamptonshire. Formally a 17th Century coaching inn.
It now offers full conference and training facilities for corporate and public sector customers.
We won the contract to solve an ongoing communications scenario.
The centre now enjoys a full two way radio system with telephone interconnect with an independent paging facility and alarm signaling.
"Previously. at Highgate House good communications had been a problem, now staff that move around or work outside in the grounds have pagers and can make a radio call from any telephone directly to a radio. Emergencies can also be handled automatically with a voice annunciation over the entire radio system alerting staff of a potential problem".