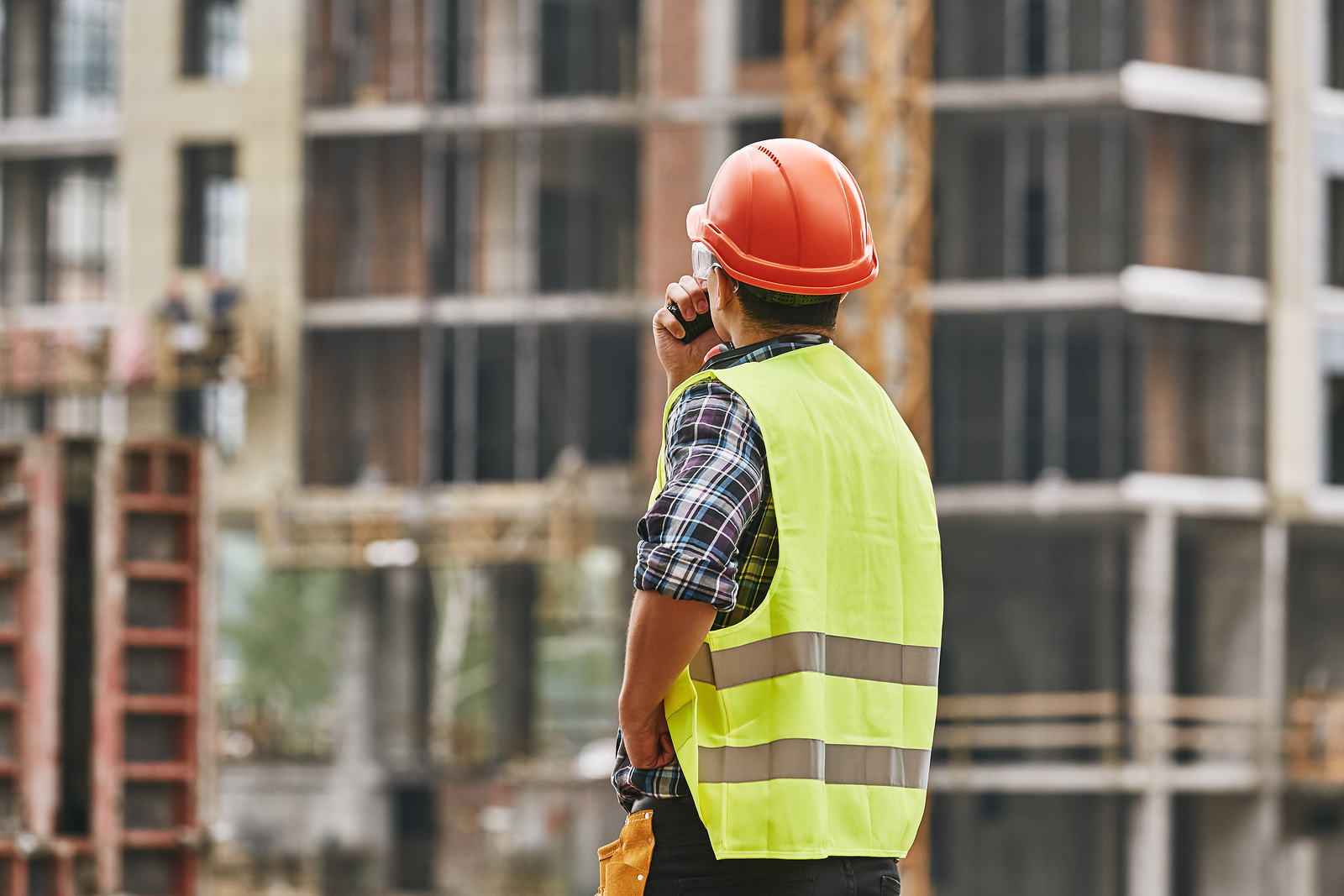 What two way radio is best for Construction Sites?
Communication between workers on a construction site is paramount for everyone's safety and enables projects to be delivered on time. Construction sites face many challenges when it comes to methods of two-way communication, such as uninterrupted signal coverage, ground to crane operators having good range, to linking subcontractors and security staff.
Here at Tranex we offer a range of quality walkie talkies with durability and efficiency in mind. Our two-way radios help to avoid potential drops in communication and ensure that on-site workers remain in range. It has become apparent in recent years that two-way radios are a vital method of communication on busy, loud construction sites.
How many radios can be charged at once? Will all employees be kept in range? We can advise and help you decide the best units for the size of your team. Cost-effective, quality wireless communication is key and we can help provide this.
On larger scale sites we recommended the use of a dedicated Ofcom licence to ensure uninterrupted communications. The team at Tranex are more than happy to facilitate in the arrangement of this.
If you would like to find out more about how suitable our two-way radios are for use on construction sites, please contact our team on 01536 711028 or fill out the form below where someone from our dedicated team will get in touch with you to answer any questions you may have.
Why should we use two way radios on construction sites?
• High quality and effective communication between all workers

• Reliable and durable walkie talkies

• On-site Security management

• Fulfilling duty of care for on-site workers

• Maximise productivity

• Multiple channels for all teams

• Ability to cover a large range
When two way radio is helpful on construction sites?
Many workers on the construction site will be close to a dangerous situation if protocols are not followed. Using walkie talkies on-site allows workers to complete jobs safely and to remain productive with two-way communication. All levels of management can communicate with their teams effectively ensuring projects are being delivered on time. With the use of our two-way radio systems, you are able to –
• Use dedicated channels or frequencies to communicate with your team

• Build a reliable communications network for larger teams

• Efficient battery life lasting the working shift

• Ask questions and get answers quickly and efficiently • without pausing a project

• Long-distance range allowing you to speak to more people on-site

• If an accident occurs, it enables you to contact a first aider who may not be near
Recommended two way radios and walkie talkie systems for Construction Sites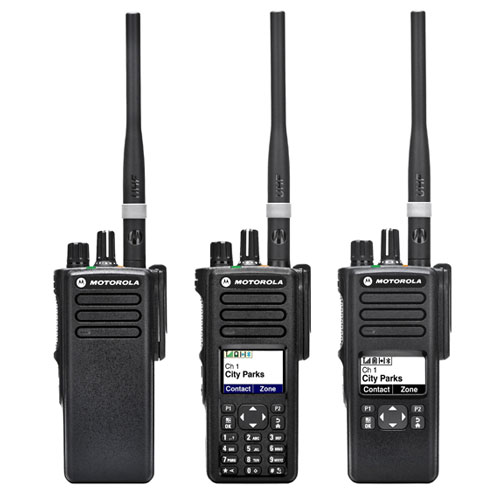 Motorola DP4000
With Intelligent Audio, the radio volume automatically adjusts to compensate for background noise so workers don't have to adjust their radio volume to avoid missing a call in loud situations or disturb others when they move into quiet areas.
•  High-powered performance
•  Enhanced call signalling
•  Quality battery performance
•  Link Capacity Plus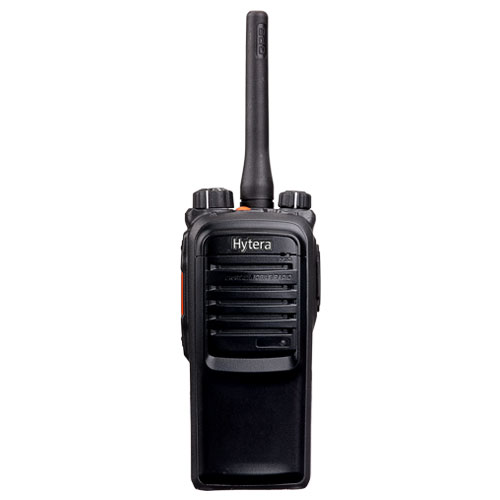 Hytera PD705
As a product built to the DMR standard, PD705/705G(PD705G is the model with GPS) is endowed with ergonomic design , all-round digital functions and remarkable quality to refresh your experience and enable you to be responsive to emergent situations.
•  Remarkable GPS performance
•  Reliable quality
•  Durable battery
•  Higher channel capacity
•  Secure communication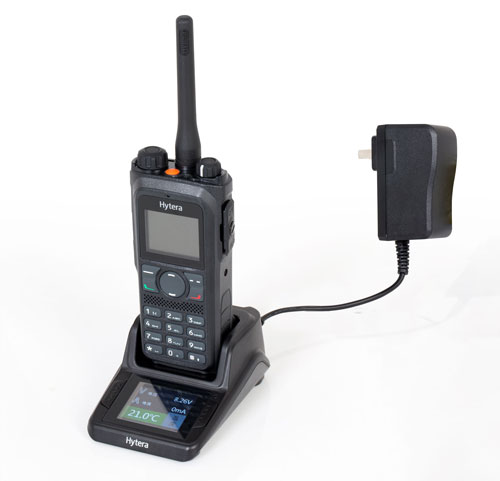 Hytera PD985
A full suite of DMR Services including – remote monitor, remote enable/disable and call alert. Safety features include Man down, lone worker and emergency mode are included as standard to protect user wellbeing.
• Single Frequency Repeater Mode
• Longer battery life
• Advanced noise cancellation technology
• Make full duplex calls

Do I need a Licence?
Two-way radios are required to have a licence although there are certain models that are certified licence-free. Depending on the models used for your hotel two-way radio system, a licence issued by Ofcom may be needed.
As suppliers of two-way radios and walkie talkies for hotels, Tranex can provide all the information and guidance you need. If a licence is required, we can also help you with the application process.
Quality Assured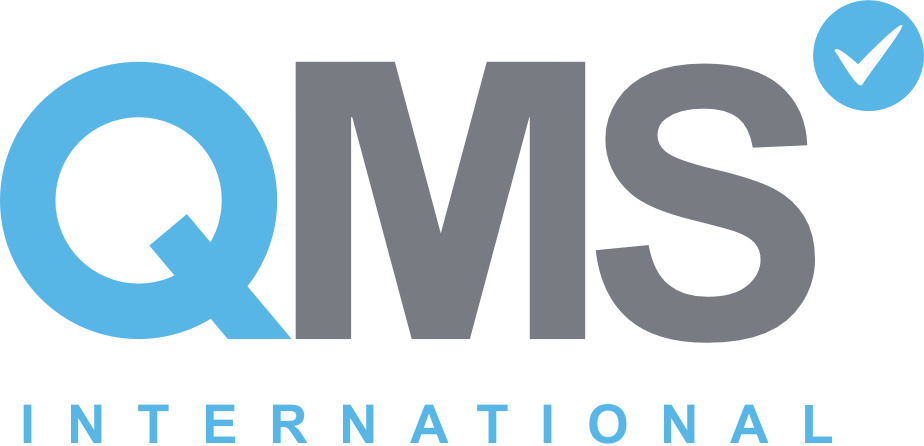 We take quality very seriously. Tranex is well known for getting it right first time, every time. We supply some of the biggest names in industry & the security sector and have maintained that business relationship for several decades through high quality workmanship, timely delivery, and reliable service.
Tranex Telecommunications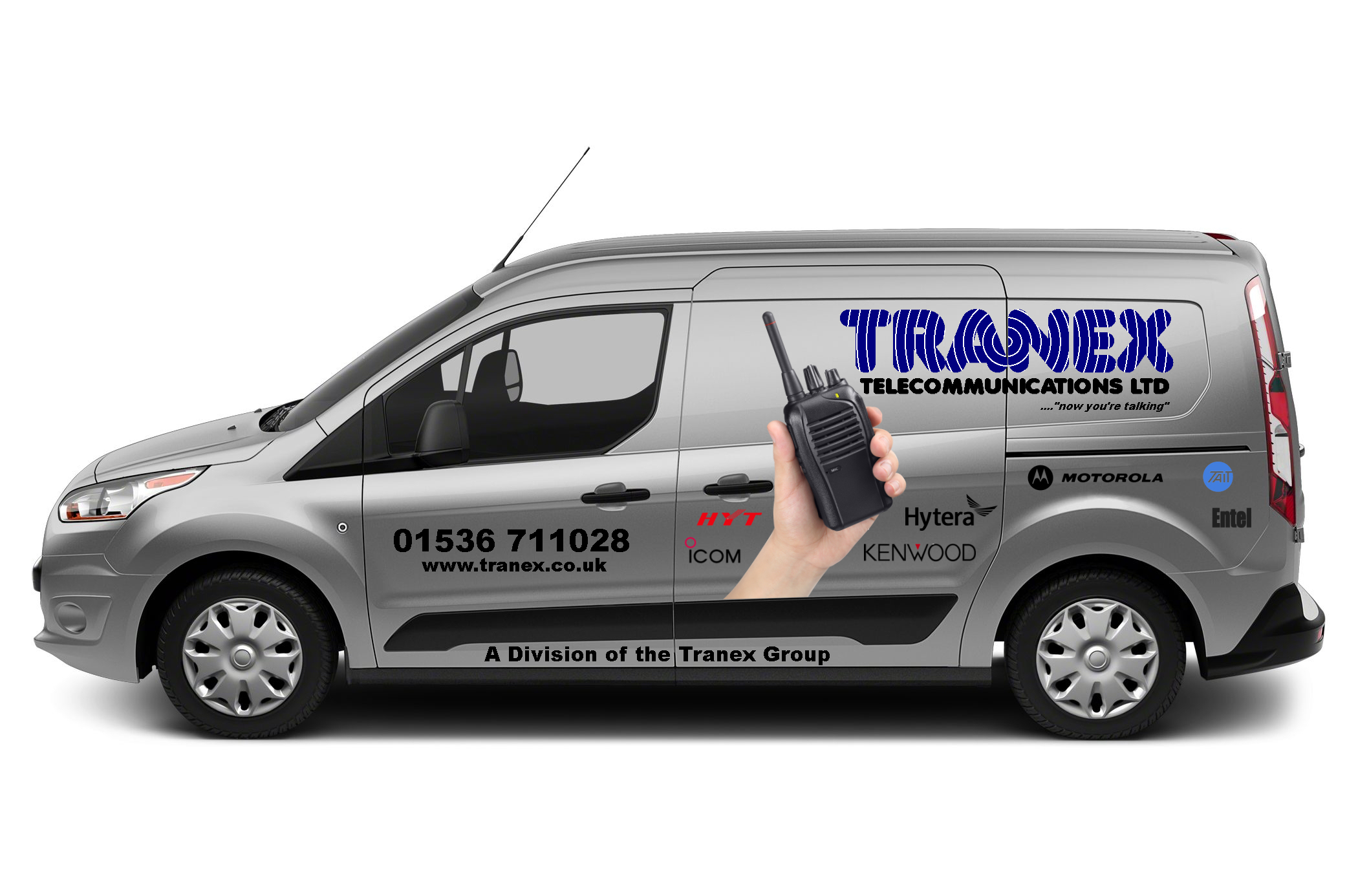 Originally formed in 1978,Tranex has always been up to date with two way radio systems. Specialising in telephone connected radio systems the company continues to progress as it moves forward within the new millennium. We are an ISO 9001 Registered Company – Quality comes first!