Which two-way radios are best for Warehouse and Distribution Centres?
There are a number of different radios available for use within distribution centres that allow workers to communicate with each other quickly and efficiently with a warehouse walkie talkie. For example, if a member of staff requires access to items stored in a high up racked area, they can immediately contact a fork truck driver for assistance. This can increase efficiency and productivity amongst workers in warehouses and distribution centres. 
Our two-way radios also allow for effective communication between centre managers and shop floor staff as part of a warehouse communication system. In large centres, workers can feel safe knowing that they are able to contact a first aider who is not nearby in the event of an accident. This helps fulfill an employer's duty of care towards staff.
High-performance radio communication systems are ideal as they offer the best warehouse walkie talkie systems from leading brand names like Motorola and Hytera. These robust and reliable communication systems can withstand harsh conditions of the shop floor environment, unlike a DECT phone system.  
If you would like to find out more about how suitable our two-way radios are for use in warehouse or distribution centres, please contact our team on 01536 711028 or fill out the form below where someone from our dedicated team will get in touch with you to answer any questions you may have. 

Why should we use two-way radios in Distribution Centres?
•

Ensure the safety of staff with duty of care

• Effective communication between managers and team members

• Maximise productivity through the coordination of employees 

• Reduce staffing costs due to efficiency savings

• Track staff movements and perform time studies of employees
When two-way radio is important in Distribution Centres
Staff will need to operate heavy machinery or call for assistance during their shift. Our walkie talkies provide the ideal solution to ensure that workers can communicate with each other effectively to complete a job safely, and productively. Here are a few ways that employees can benefit from using our two-way radio systems.
• Get answers to important questions quickly 

• Less time spent training new staff, as on the job training can be given with quick answers from trained staff coming through the radio system

• Great build quality of communication systems to give a sturdy and reliable user experience
Recommended two way radios and walkie talkie systems for Warehouse and Distribution Centres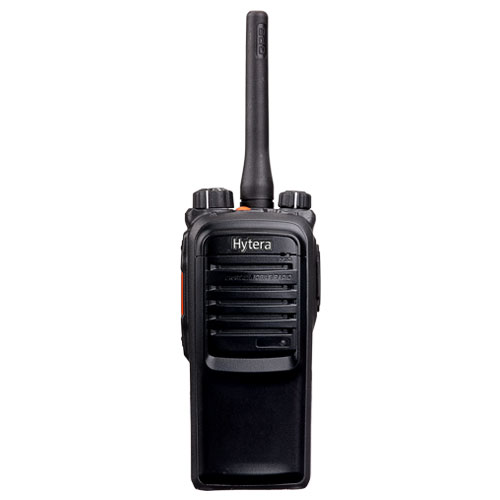 Hytera PD705
As a product built to the DMR standard, PD705/705G(PD705G is the model with GPS) is endowed with ergonomic design, all round digital functions and remarkable quality to refresh your experience and enable you to be responsive to emergent situations. Superior digital voice, and fully submersible with an IP57 rating.
• Ergonomic Design
• Reliable Quality
• Superior Voice
• Durable Battery
• Secure Communication
Hytera PD785
PD785 can operate in either analog or digital mode. It is compatible with the prevalent analog system, ensuring a smooth analog-to-digital transition, supports various analog signaling types (HDC1200, DTMF*, 2-Tone* and 5-Tone*), providing higher function expansion capacity, supports various analog signaling types (HDC1200, DTMF*, 2-Tone* and 5-Tone*), providing higher function expansion capacity.
• Ergonomic Design
• Durable Battery
• Secure Communication
• Dual-slot Pseudo Trunking
Motorola DP1400
The rugged MOTOTRBO DP1400 is available as an analogue/digital radio that offers all the benefits of the latest technology – from superior audio to greater coverage to longer battery life. This affordable portable is compatible with advanced MOTOTRBO features you'll find are business-essential, for example a transmission can be interrupted to prioritise critical communications.
• Connect and Coordinate Crews
• Improve the way they work
• Manage your fleet more efficiently
• Integrate your devices seamlessly
• Get durability that endures

Do I need a Licence?
Two-way radios are required to have a licence although there are certain models that are certified licence-free. Depending on the models used for your hotel two-way radio system, a licence issued by Ofcom may be needed.
As suppliers of two-way radios and walkie talkies for hotels, Tranex can provide all the information and guidance you need. If a licence is required, we can also help you with the application process.
Quality Assured
We take quality very seriously. Tranex is well known for getting it right first time, every time. We supply some of the biggest names in industry & the security sector and have maintained that business relationship for several decades through high quality workmanship, timely delivery, and reliable service.
Tranex Communications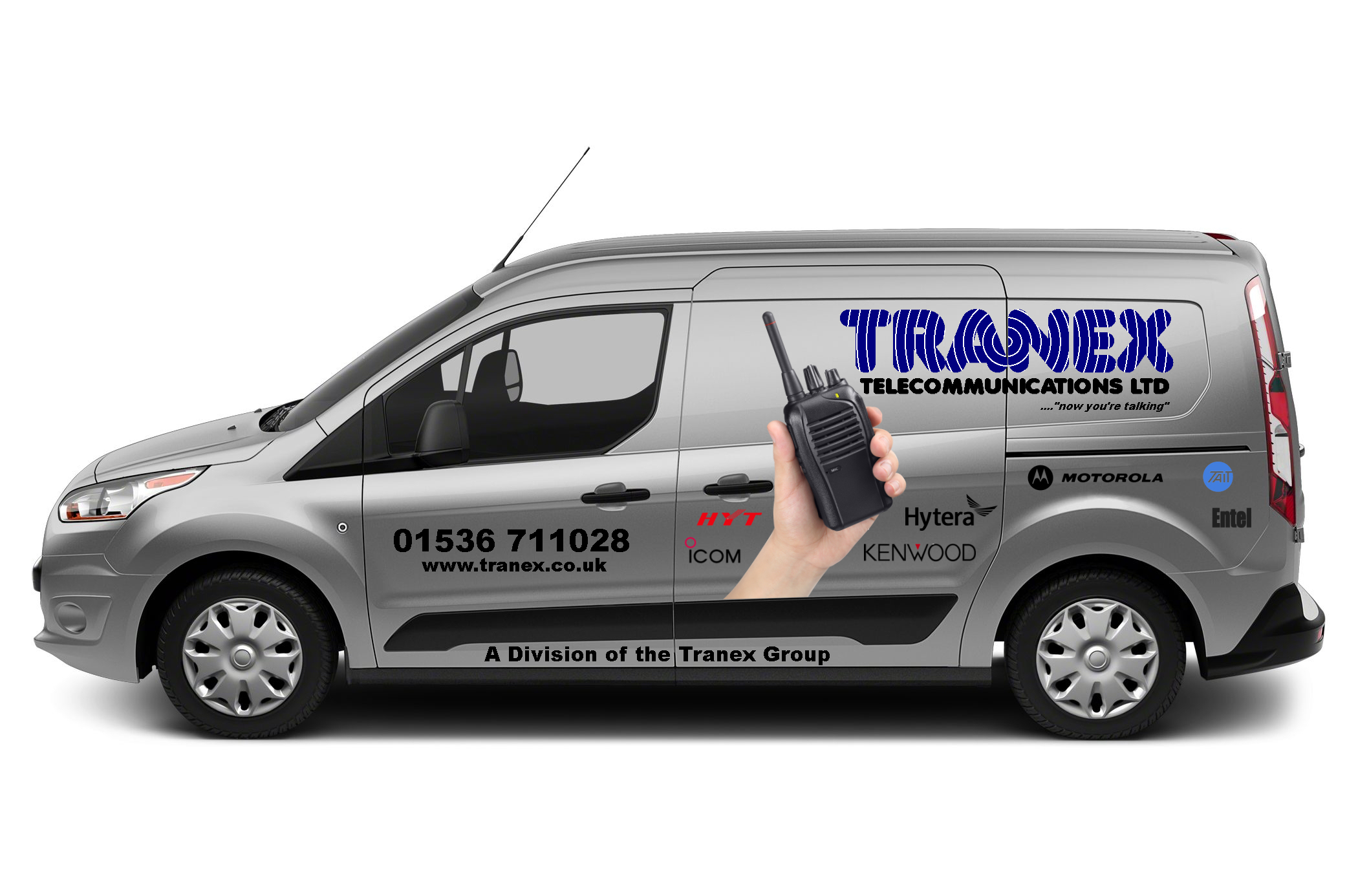 Originally formed in 1978,Tranex has always been up to date with two way radio systems. Specialising in telephone connected radio systems the company continues to progress as it moves forward within the new millennium. We are an ISO 9001 Registered Company – Quality comes first!