What two-way radio is best for Hotels
In the highly competitive hotel industry, providing an excellent level of customer service is essential. Two-way radio communication has proven to be an effective way to communicate between staff and co-ordinate services for clients. With staff moving around the hotel as they go about their usual daily duties, a portable two-way radio that is always with them allows instant contact.
When choosing the right two-way radios for hotels or resorts, there are a number of things to consider. Reliable, high-quality units with a long battery life are important for staff that are always on the move. Durability is also an important factor when selecting the right hotel walkie talkie models. Radios can be set up so that each department uses their own frequency or certain models have their own call ID for individual communication.
Hotel two-way radio systems allow staff to communicate with each other and provide effective management across departments. Whether it is a small boutique hotel or a large resort, two way radios for hotel staff will help increase efficiency and the day-to-day running of operations.
Whatever the size of your hotel, there is a two-way radio solution that will help your staff and management team. As experienced providers of hotel two-way radio communications, Tranex can provide a solution that is tailored to your specific needs.
Why should we use two-way radios in hotels?
• Staff management

• Effective communication

• Security

• Safety of staff and guests

• Managing emergency situations
When two-way radio is helpful in hotels
The daily running of a hotel can involve a number of different staff and departments. A two-way radio communication system for hotels can be an essential tool when managing staff and taking care of guests needs and safety. There are many situations that can arise as part of hotel operations that would benefit from two-way radios.
• Front desk can contact housekeeping to clean or prioritise certain rooms based on guests checking out
• Reception can confirm that a room is ready for a guest checking in
• Housekeeping staff can contact laundry when more linens are required
• Staff can contact the relevant personnel when certain stock items are low, such as cleaning supplies or guest room kits
• Security can be contacted immediately in the case of a problem
• Staff can communicate with each other during an emergency situation
Recommended two way radios and walkie talkie systems for Hotels
Hytera PD375
The PD3 series from Hytera offers you business radios in pocket format. The compact design and intuitive operation make these DMR handheld radios your companion for reliable digital radio communication.
• Long lasting battery – at least 12 hours
• Emergency alarm
• Protection against dust & moisture
• Shock and vibration resistant
• DMR text messages
• Affordable pricing
• Large frequency range. Operates in 400-450MHz or 430-480MHz
• Charging and programming via micro-USB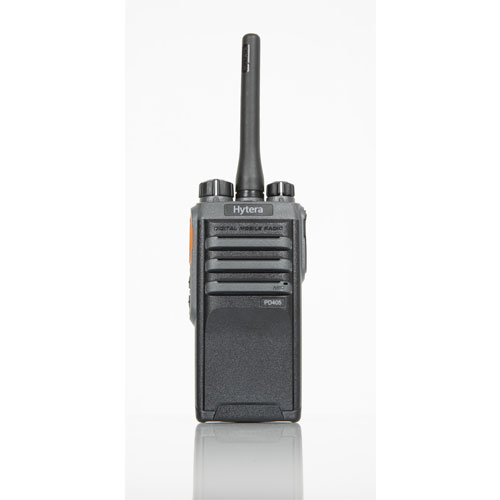 Hytera PD405
With longer battery life, lightweight design and an integrated RFID reader (PD415), the Hytera PD405 is your optimal companion for everyday work. The PD4 series supports both analogue and digital operation, ensuring a smooth migration to digital radio for any user.
• Digital voice, louder and clearer
• Double channel capacity
• Analogue & digital mixed channel
• Easy operation
• Individual call, group call and all call
• Dust & water resistant
• Emergency alarm
Motorola SL1600
The latest technology works to make an operation of the SL1600 simple and straightforward. Ergonomic design allows one-handed radio operation, and a versatile accessory portfolio gives you the freedom to focus on the job at hand.
• Ultra slim profile
• Communicate status information using Active View display
• Long battery life
• Side volume control
• Dedicated power button
• Push to-talk button
• Top toggle channel switch 
• Dust & water resistant
• Survives many drops and tumbles

Do I need a Licence?
Two-way radios are required to have a licence although there are certain models that are certified licence-free. Depending on the models used for your hotel two-way radio system, a licence issued by Ofcom may be needed.
As suppliers of two-way radios and walkie talkies for hotels, Tranex can provide all the information and guidance you need. If a licence is required, we can also help you with the application process.
Quality Assured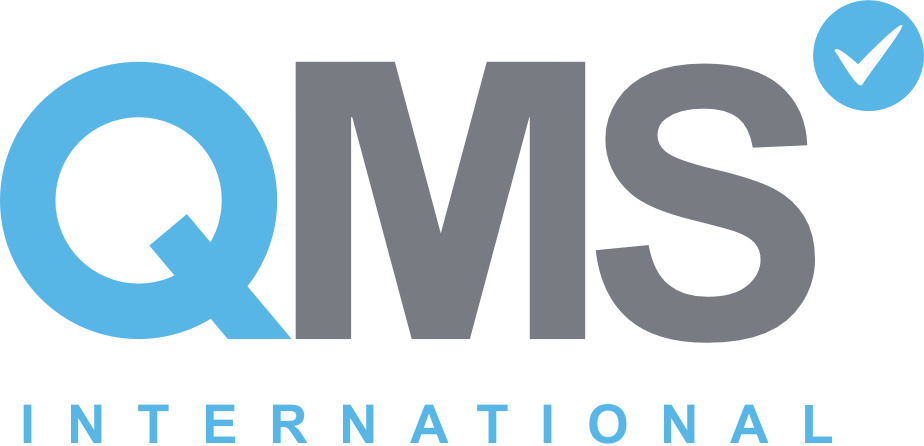 We take quality very seriously. Tranex is well known for getting it right first time, every time. We supply some of the biggest names in industry & the security sector and have maintained that business relationship for several decades through high quality workmanship, timely delivery, and reliable service.
Tranex Telecommunications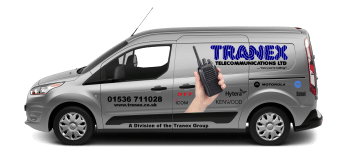 Originally formed in 1978,Tranex has always been up to date with two way radio systems. Specialising in telephone connected radio systems the company continues to progress as it moves forward within the new millennium. We are an ISO 9001 Registered Company – Quality comes first!